Cable pulling has become quite a popular profession in today's world. A lot of people are moving towards this field, while most are simply interested in installing the cables others are interested in starting their businesses.
Most of the times, new business owners start their business with a low budget. For that they try finding good quality equipment at lower prices. However, while trying to get the expenses under control they often end up investing in useless pieces of equipment.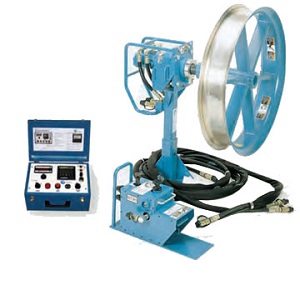 Courtesy-TCSSupply
What if we told you that you could skip the buying process altogether? Well you can rent cable equipment instead of buying it.
First thing that you need to know is the affordability. Look into those pieces that you believe will fall under your budget. Make sure that you check out different websites and hardware stores to compare the prices.
There is no point in renting cable rollers for trench when you actually required the duct cable rollers. Decide before hand the kind of equipment that you require so you don't end up with unnecessary equipment.
Make sure that you ask the renter about the maintenance schedule before renting. The way that the equipment is maintained has a direct impact on the performance. For instance, if cables aren't well lubricated, they will start rusting so it is better that you ask such questions prior to handling the money.
We cannot emphasize the importance of checking the equipment before renting. It is essential that you go to the hardware store and inspect the equipment yourself. This will give you a clear idea about the condition for a smooth performance.
In case of online renting, make sure that there is some sort of warranty.